BLOG 232: 5 PLACES TO PRACTICE YOUR FACE YOGA FOR A RADIANT GLOW
Sep 12, 2023
Today, we're diving into one of my favourite subjects, Face Yoga! If you have been following me for a while you will know that Face Yoga is a fantastic way to rejuvenate your facial muscles and promote a radiant, youthful glow. The best part? You can do it just about anywhere! Today, let's explore five convenient and simple places to practice your Face Yoga.
1. IN YOUR BATHROOM: THE MORNING RITUAL
We all know the bathroom is the go-to place for our morning skincare routine, but why not add a little Face Yoga to the mix? As you cleanse, moisturise, or brush your teeth, spend a few extra minutes working on your facial exercises. For example, try some eye Yoga whilst doing your teeth, some massage as you apply your cleanser and some acupressure to finish your routine. This will help wake up your muscles and banish that morning puffiness.
2. AFTER YOUR REGULAR YOGA SESSION: POST-YOGA BLISS
After an invigorating yoga session, you're already in a Zen state of mind. Extend that zen to your face by practicing Face Yoga. Find a quiet corner of your yoga space, sit comfortably, and indulge in a few deep breaths. Incorporate exercises like 'The Lion' to relieve stress and tension in your face. Stick your tongue out, open your eyes wide, and let out a lion-like roar, releasing all the tension. You'll leave your mat feeling refreshed from head to toe!
3. WHILE WATCHING TV: MULTITASKING MADE EASY
Let's face it, we all love a good bit of Netflix and a good multi-task hack. But instead of just laying on the sofa, why not make your TV time productive? Grab a comfy spot on the sofa, and during those commercial breaks or even while watching your favorite show, work on your Face Yoga moves. I do this every evening! Try the 'Hamster Cheeks' exercise, where you puff out your cheeks full of air and transfer from cheek to cheek, using your fingers to smooth any lip lines. This one helps tone those cheek muscles and makes you look and feel glowing as you finish your TV show.
4. IN BED: WAKE UP WITH A FRESH FACE
Before you even get out of bed, you can wake up your facial muscles. Begin with the 'Forehead Smoother' by placing your fingers on your forehead and gently smoothing the skin outwards. It's the perfect way to greet the day with a refreshed and radiant look and boost your blood circulation.
5. AT YOUR DESK: BEAT THAT MIDDAY SLUMP
Sitting at your desk for hours can lead to a tired, tense face. Combat the midday slump by incorporating Face Yoga into your work routine. Whenever you need a break from staring at your screen, take a minute to massage your jaw with your index and middle finger. Not only will this help tone your jawline and release internal stress but it'll also keep you feeling energised throughout the day.
Remember, consistency is key with Face Yoga. So, whether you're in the bathroom, on your yoga mat, watching TV, in bed, or at your desk, make it a habit to incorporate these exercises into your daily routine. Over time, you'll notice improved facial muscle tone, reduced tension, and a radiant, youthful glow that's hard to miss. Incorporating Face Yoga into your daily life doesn't have to be complicated. These five convenient places make it easy to sneak in a quick session whenever and wherever you like. So, go ahead and get started on your journey to a more refreshed and radiant you. Your face will thank you for it, and you'll carry that wellness vibe with you wherever you go!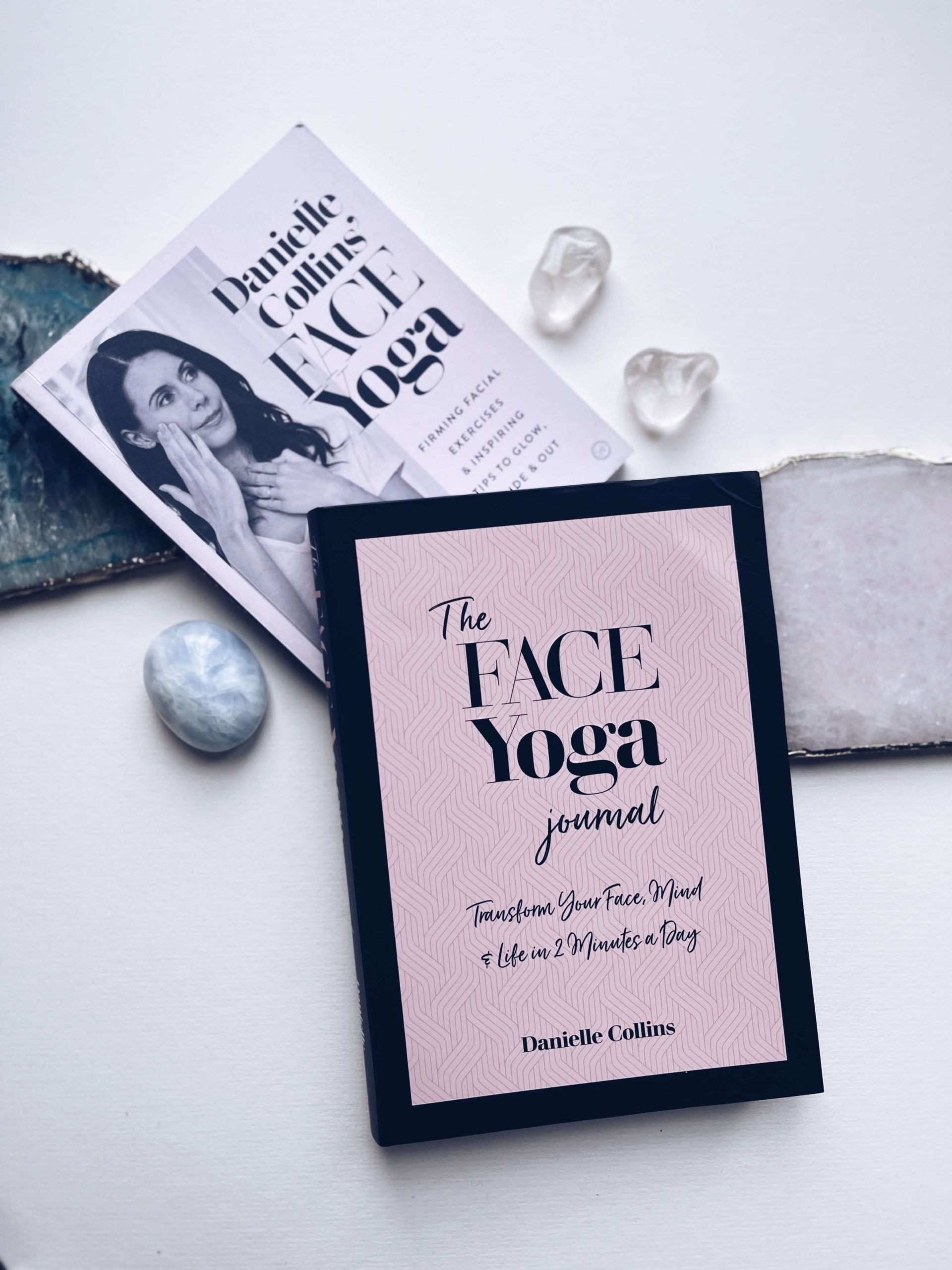 You can use my two books as a reference to some of the best Face Yoga moves to fit into your daily life, both are packed full of over 50 exercises: